Have you ever thought about where the information on a food label comes from? About who regulates our food to keep us safe?
These questions can be answered by professionals known as Regulatory Affairs Specialists.
Regulatory affairs specialists regulate food
Regulatory affairs specialists ensure that companies' food products meet all applicable regulations, such as those established by the Canadian Food and Drug Act and Regulations. They stay on top of new applicable laws, provide updates to other teams (e.g. QA, Marketing, R&D and Sales) and affect new and existing products.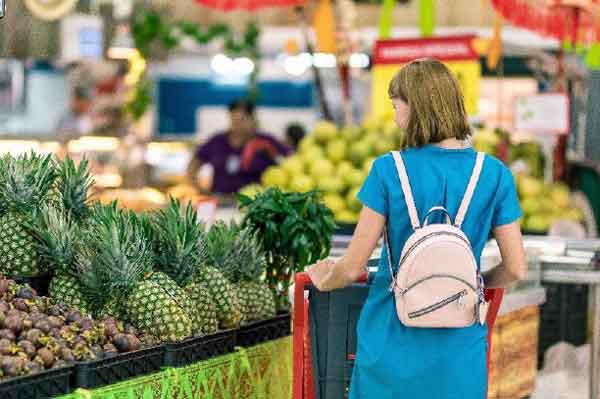 Regulatory affairs specialists provide label and packaging artwork reviews for a variety of food products entering into the food market. It is their job to guarantee that nutritional labels on packaging are current and adhere to the regulations. This involves going through ingredients and verifying that they are listed correctly on the label.
Additionally, they are responsible for providing excellent customer service and maintaining positive business relationships with both internal and external customers and vendors.
Overall, regulatory affairs specialists are responsible for ensuring that food adheres to regulatory standards. For example, a regulatory affairs specialist working with peanut butter understands that that in Canada, according to Consumer Packaging and Labelling Regulations, peanut butter may only be sold in a container of 250, 375, 500 or 750 g, or 1, 1.5 or 2 kg.
Regulatory affairs specialists are knowledgeable about regulations
Around the world, different countries have food regulations which protect the health and safety of their citizens. These regulations constantly change and are updated frequently because world values and technology change as well. In Canada, food regulations are governed by the Canadian Food and Drug Act and Regulations.
Companies stay current with food regulatory changes in technology because doing the opposite results in expensive fines or the company being shut down!
Therefore, the task of staying on top of changing food regulations in food companies is left to regulatory affairs specialists. To keep up with changes and not get overwhelmed, they use a few tricks to properly learn about regulations. Some tricks include becoming members of key trade associations and groups, participating in conferences and enrolling in newsletters from law makers.
Regulatory affairs specialists communicate
Packaged food is composed of many different ingredients, each of which have their own set regulations. Many companies, when creating new products, obtain ingredients from other companies. Regulatory affairs specialists constantly communicate with ingredient suppliers to secure all the information necessary to make informed decisions. A good example to demonstrate this is a frozen pizza company. Because the pizza company does not produce the cheese themselves, the regulatory affairs specialist would need to communicate with the cheese company in order to determine the ingredients of the cheese that must be recorded on their label.
Regulatory affairs specialists have educational backgrounds in nutrition and food science
Typically, regulatory affairs specialists have bachelor's degrees in scientific disciplines such as nutrition, food science, chemistry or biology. These degrees prepare students for the broad range of responsibilities needed to understand the food manufacturing process. However, within recent years, there has been a rise in the number of colleges offering one to two year certificates and degrees in regulatory affairs. These programs provide the skills and knowledge to pursue careers related to regulatory affairs within the healthcare, food, industrial chemical and agrochemical industries.
Regulatory affairs specialists play a role in research and development
Research and Development (R&D) professionals are not the only ones who consult on product formulations.
Regulatory affairs specialists also play a role in the development of new and existing products because of their in-depth knowledge of food regulations. R&D often consults with regulatory affairs to ascertain what regulations they must follow when creating a new product.
For example, a company could request a product that lists "high in fibre" on their label. Regulatory affairs specialists know exactly how much fibre needs to be added to a recipe in order be called "high in fibre."
Regulatory affairs specialists are responsible for developing labels
In many companies, it is up to regulatory specialists to develop food labels for their products. They provide label and packaging artwork reviews for a variety of food products entering into the food market. Nutritional labels have very specific specifications that companies must adhere to as defined by different regulatory agency policies. During the label development process, they create and define workflows for label review, product review and sign-off processes needed by the required business teams.
Regulatory affairs specialists are organized
Regulatory affairs specialists must manage a wide range of tasks, from creating nutritional labels to advising the R&D team. They must be organized to avoid becoming overwhelmed in their job. Organization also allows them to track and follow up on related documentation.
Furthermore, they must be organized enough that they can create realistic action plans while prioritizing work activities.
Regulatory affairs specialists are adaptable, have an attention for detail and can write well
Being a regulatory affairs specialist requires a wide range of skills. However, there are a few which are more essential than others. These skills include:
Adaptability – New regulations are always being created and formulations change quickly. Regulatory specialists thrive in a variety of environments, responsibilities and people. They must be adaptable to change and push companies forward when these changes must occur.
Attention for Detail – Having an attention for detail could arguably be the most important skill that any regulatory affairs specialist could have. They parse through thousands of pages of documents. This is to ensure that their product meets all laws and regulations. Having one error on a food label can mean high cost fines for the company.
Writing Skills – Regulatory affairs requires the preparation and review of documents which can be hundreds of pages long. They are required to write reports and other forms of documentation. Often times, these reports are highly structured and based on detailed templates. However, following these templates still requires clear and concise writing skills.