What is food safety? Food safety refers to handling, preparing and storing food in a way to best reduce the risk of individuals becoming sick from food-borne illnesses.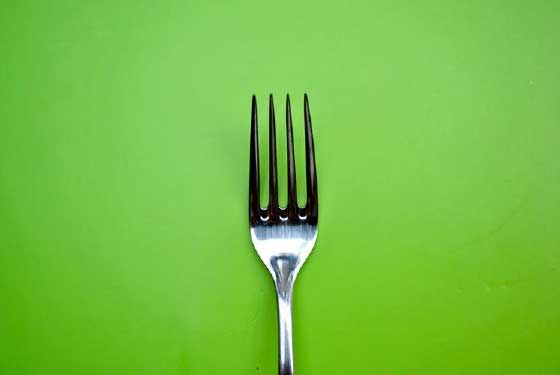 Even on the surface, this sounds like a difficult task. Imagine the amount of time and work it takes to implement large scale food safety systems for giant organizations. Individuals who perform these roles need to be within the industry for a long time and backed up by a significant amount of educational training.
We are lucky that there are individuals up to the challenge and these individuals are known as food safety managers.
However, depending on the size of a company, they could be referred to as Quality Control Managers, Quality Assurance Managers or HACCP Managers.
Food safety managers ensure food safety
A food safety manager develops and oversees all food safety regulations, policies and procedures for plant operations. They develop, implement and enforce food safety standards, policies and programs including Hazard Analysis Critical Control Points (HACCP), Safe Quality Foods (SQF) and Global Safe Food (GSF).
Food safety managers work closely with departmental management to address any food safety and quality assurance issues. This includes supporting research and development when new products, line extensions and continuous quality improvement projects occur. Sometimes this requires the manager to travel to various plants across the country.
In addition, these professionals also oversee the management of the quality department. They ensure that the department keeps up with their daily, weekly and monthly tasks. If a quality assurance technician addresses a concern during a facility audit, it is up to the food safety manager to resolve this concern.
Overall, food safety managers make recommendations for food safety decisions that can have a catastrophic impact to consumer protection and brand image.
Food safety managers are effective leaders
Change cannot happen with just one person alone and it takes an individual with a certain set of characteristics to lead an effective team. Leadership is the foundation of what happens in a food plant and it is the food safety manager who sets the tone for food safety issues.
Food safety managers are effective leaders because they stay current with new quality systems and certification programs. Staying current allows them to train new (and old!) employees on what they have learned about quality systems. Finally, they set high-quality standards and ensure that workers adhere to them.
Managers also provide a supportive culture that puts food safety above all other concerns of a company (ex., productivity and profitability). This encourages individuals to speak up if they have a concern about food safety without the fear of getting in trouble.
Food safety managers have scientific degrees
It is essential that food safety managers have degrees in chemistry, food science, engineering or a related technical field such as quality assurance. Some professionals do have a MSc or PhD, but this is not a requirement, depending on the establishment. This is a job where having experience affects a manager's credibility. The more years a manager has under their belt, the better their credibility.
Therefore, it is essential that food safety managers have a minimum of 5 years of experience in a technical area such as R&D, product development, laboratory management, quality management systems, or food process engineering. This experience provides the necessary perspective to understand what happens on the production floor.
In addition to a college or university degree, a food safety manager requires certifications in the food safety bodies governing the food facility they work at such as SQF and BRC.
Food safety managers work with various teams
Food safety requires all teams within food manufacturing to work together with the customer in mind. The teams that work together, all having their own unique challenges, include production, sanitation, maintenance, and shipping and receiving.
Food safety managers work with the heads of these departments in order to overcome these challenges and provide direction for the combined efforts. Typically, once a week, the department heads come together to discuss problems in the manufacturing plant and brainstorm ideas. Each head brings the concerns of the workers under them.
Food safety managers are problem solvers
Anyone knows that a good manager needs to be an effective problem solver. Every day, the food industry is faced with food safety problems that must be solved. However, these problems do not always have solutions which are obviously apparent at first. These problems could be small or large organizational crises.
No matter what the size, practical leaders always take the same steps to address these problems. The steps are as follows:
Identify and Define the Problem

Analyze the Problems

Develop Solutions

Plan and Act
Following through these steps helps organizations determine if problems are small one-offs or larger systematic issues. Overall, effective problem- solving leads to better food safety!
Food safety managers understand safety programs
A food safety program is a 'live document' that outlines how a business proactively identifies and controls food safety hazards when producing, manufacturing or handling food. It's designed and managed by a food safety manager on behalf of a food business.
These programs are important because they encompass all parts of an organization by identifying potential food safety hazards, providing solutions for controlling these hazards and providing procedures for corrective actions.
There are many food safety management programs that manufacturing plants can implement. Examples include Safe Quality Food (SQF), Hazard Analysis Critical Control Points (HACCP) and BRC. Once a plant decides upon a program, the food safety managers become experts in the expectations of these programs. They understand all the nuances and always strive for their plants to be up to their certification levels.
Food safety managers understand the science of food safety
Understanding the expectations of food safety programs (e.g. SQF and HACCP) is not enough for a food safety manager. Managers also need to demonstrate a strong technical knowledge of various topics in the field of food science. For example, they have a strong technical knowledge of what allergens are and how they affect the human body. Furthermore, understanding the connection between proper sanitation and the avoidance of cross-contamination in manufacturing plants.
Because many food safety risks are biological in nature it is essential that food safety managers understand the ecology of microbiological pathogens in food, specifically sources of growth and survival characteristics. Managers learn all the knowledge above through coursework in school, self-learning and attending seminars for food safety programs.
Food safety managers are persuasive, goal setters and have interpersonal skills
Being a food safety manager requires a range of skills. However, there are a few which are more essential than others. These skills include:
Persuasion – A manager with good persuasion skills can influence others to achieve their goals. Food safety managers must be persuasive in challenging environments because people can be set in their ways, and sometimes these ways don't align the best with food safety. They persuade people by talking to them one-on-one, but also through advanced presentation and training skills, as well as executive presence.
Goal Setting – Managers realize that not all changes happen overnight and the only way to succeed is by setting goals. Not only are goals set, but they are also consistently recalibrated and checked on to make sure that progress is being made.
Interpersonal skills – Food safety managers are comfortable with speaking to others at all organizational levels. Their communication must be well-understood by both production staff, upper management and everybody in between. Food safety managers have strong interpersonal skills because they actively listen to the concerns of other workers