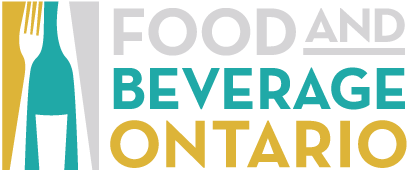 About Food and Beverage Ontario
Food and Beverage Ontario (FBO) is a not-for-profit, leadership organization dedicated to advancing the interests of Ontario's food and beverage processors. Ontario is home to more than 4,000 small to multi-national processor businesses representing 11 subsectors such as meat and poultry, dairy, baking, beverages, and cannabis. Impressively, businesses in Ontario produce more than 50% of the packaged food and beverages made across Canada.
This industry also employs over 125,000 individuals in a variety of skilled jobs in production and corporate roles. And it happens to be one of the best kept secrets. Food and beverage processors in Ontario are the largest manufacturing sector employer surpassing even the auto manufacturing industry.
Strengthening Ontario's food and beverage processing industry
To raise the profile of food and beverage processing industry careers, and the industry's essential role in the food supply chain between agriculture, grocery retail and food service, FBO launched Taste Your Future in 2016. This province-wide communications campaign has been engaging students and jobseekers for several years on the exciting career opportunities available in the industry.
In 2021, FBO built on the success of Taste Your Future with a new initiative called CareersNOW! This initiative is directly connecting students and jobseekers with industry employers through several activities such as FREE virtual job fairs, online skills training and more.