All products, when they are manufactured, have to be stored at some point during production. Storage of products is vital to any business, as this allows them to build up a surplus of items ready to be shipped out at any time.
More importantly, warehouses act as the places where items can be received and sent out.
The first person to see a product when it enters the building and the last to see it when it leaves are Warehouse Associates. They are crucial to food production and always work at a fast pace.
Warehouse Associates receive and process materials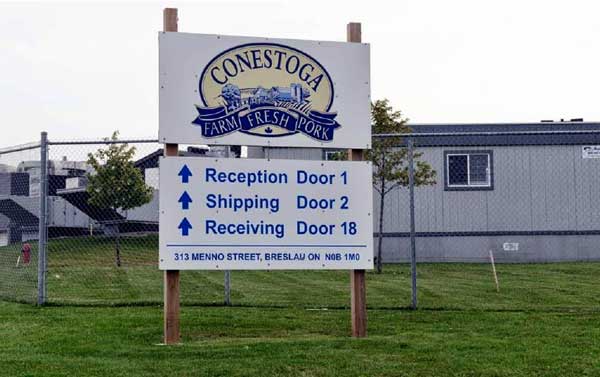 A warehouse associate receives and processes materials promptly and accurately at warehouse facilities. They may work in the receiving or shipping departments or even both, depending on the size of a facility. No matter what, they abide by good manufacturing practices and safe work procedures.
Associates are detail-oriented and always check that orders are properly packed and wrapped for shipment. They pick and pack orders for delivery or transfer all while ensuring that deliveries are completed on time.
This job often requires an individual to be a certified forklift operator. Using a forklift, they stage products in the warehouse and on a dock to ensure that only quality products are accessible.
Furthermore, this position may also require an individual to physically move packages onto pallets.
Warehouse Associates require no post-secondary education
No postsecondary education is typically required for this position. It is not uncommon for many food manufacturing facilities to only require warehouse associates to have a high school diploma or GED. Individuals in this field of work usually start in lower-level warehouse positions and work their way up to higher positions, such as warehouse managers, as they grow in experience.
The position of a warehouse associate serves as an excellent entry point to more senior roles within the food industry.
Warehouse Associates assist with inventory control
When you walk into a warehouse, you will come across rows upon rows of items. Each section within this network of rows has designated "space" which can be filled or not. For example, you might have 40 cases of a product within a certain space.
Shippers and receivers are responsible for recording all of their actions related to the movement of inventory. Tracking could come in the form of written documents or electronic tracking with scanners. Moving an item with no one knowing could result in big trouble when the facility needs to rush out an item. People could search forever!
Warehouse Associates move around a lot
When associates receive supplies at a manufacturing plant, they come on pallets. Typically, they are well-organized and stacked properly, but this doesn't always happen. In some cases, the supplies need to be removed and fixed. This task can get quite physical. Warehouse associates must be strong enough to move bags from one place to another. Not to mention, this is a job where they are constantly on their feet when they are not on a forklift.
Warehouse Associates need to be able to use forklifts
A tote of sugar can weigh up to 2000lbs – a weight that you simply can't move around with just a pump truck. Instead, you need something massive like a forklift. Not everyone can just hop on a forklift and drive around, either – they need certification. Therefore, most warehouse associates require forklift certification so they can move heavy items around a manufacturing plant.
Warehouse Associates talk with truck drivers
Working in the receiving department of a manufacturing plant requires warehouse associates to be comfortable with talking to truck drivers. Receiving is another term used to describe the portion of a manufacturing plant that receives supplies from trucks.
When trucks carrying ingredients come to the manufacturing plant, they go to the dock and warehouse associates take the items off the truck. During this time, these professionals tell truck drivers which dock to unload their truck on. If a shipment comes in as a mess (ex., product boxes are open), they need to reject it– something that not everyone is comfortable doing.
Warehouse Associates count items
No matter where associates work in the warehouse, they have to do some counting at some point. In the shipping area, warehouse associates verify that the items in front of them match the items on the purchasing order. When receiving items, warehouse associates count skids to ensure that they are not short-shipped items. If there aren't enough items coming into the plant, this could mean products are not being made that day!
Warehouse associates are detail-oriented, organized and fast-paced
As with any occupation, there are certain sets of skills which will aid you better than others. For a Warehouse associate, these skills include:
Ability to work in a fast-paced environment – Food production facilities are fast-paced environments and that goes for the warehouse as well! These professionals need to be comfortable moving products quickly in and out all with a high level of accuracy.
Paying attention to details– There are two major portions of a warehouse: receiving and shipping. In receiving, warehouse associates use a keen eye for detail to make sure quality ingredients enter the warehouse. They are the first line of defence for food safety, which includes looking for contaminated trucks or open boxes. The products received should match the paperwork. In shipping, warehouse associates ensure that the company's product exits the facility adhering to company standards.
Organized – To move products around the manufacturing facility, warehouse associates must stay organized to account for all their actions and know at a moment's notice where every item is.