Parmesan, Gouda, Swiss, Havarti – these are just a few types of cheeses in the long list of those available.
Some cheeses are made in industrial settings, mixed in large vats with thousands of liters of creams. Others are made in small shops, purely by hand, using only the best ingredients.
No matter the size of the company, below are the general facts about cheese makers.
Cheese makers produce cheese!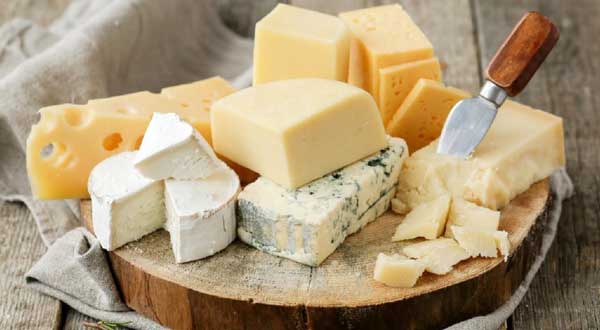 Cheese makers work to develop and create cheese and related cheese products. Typical tasks that cheese makers carry out in their daily jobs include ordering and purchasing milk, supervising the cheese making process, performing quality tests, wrapping/packaging cheeses and inspecting the aging process of cheese.
These professionals can be employed in large manufacturing facilities where tons of cheese are produced. Cheese made at this scale is typically meant for large consumer markets such a pizzerias and restaurants. Alternatively, a cheese maker could work in smaller family- run store or plant. Generally, smaller shops produce small batch artisanal cheeses because the processing is longer and more intense.
Cheese makers have a wide range of roles depending on the size of the company. In a smaller one, they take on duties such as quality assurance, customer service and even R&D. In a larger one, they focus on production, working specifically on one type of cheese.
Cheese makers generally have three levels of seniority
Artisanal cheese makers have different levels of seniority, depending on their experience. These levels are as follows:
Assistant/Apprentice- Apprentices just starting out learn the technical aspects of cheese. As an apprentice, you work in production room performing tasks like monitoring and sanitizing cheese vats, measuring ingredients, documentation of the cheesemaking process, packaging cheese and removing cheese from vats.
Head Cheese Makers– Head cheese makers oversee cheese production and ensures that everything runs smoothly. This includes making sure all the ingredients are ready for production, coming up with solutions when problems arise and inspecting the aging process. It is common for them to perform hiring duties and training new staff members.
Owners- Owners of a cheese company have the highest level of seniority. At this point, they know almost everything there is to know about their cheese and can easily distinguish if everything is up to standards. It is more common for someone to start their own company and become an owner than it is to work their way up the ranks.
Cheese makers have no standardized educational path
According to a survey by the American Cheese Society, most cheese professionals are self-taught or gained technical knowledge from on- the-job training. If you can get your foot through the door as an apprentice, you are well on your way to becoming a full-fledged cheese maker. Some professionals are born into families which have been making cheese for several years.
Having a food science degree or a diploma related to cheese making will help you obtain a job in larger industrial-scale companies. However, many workers enter the industry with a basic high school degree. Having experience in food production will be helpful but is not a necessity. If you are interested in becoming a cheese maker, you should contact your local county farm or cheese counter. Understanding the differences between cheeses is a great start for your cheese making journey.
Cheese makers practically live in rubber boots and overalls
Cheese making facilities are often humid and wet. Cheese makers practically live in white coats, rubber boots and hair nets because it ensures food safety and quality. The nature of the job is wet and messy, as cheese makers transfer milk to different vats and work with their hands to move curds to cheese molds. Additionally, the job is highly repetitive, as many of the same cheeses are produced every day. So make sure you're comfortable with getting wet!
A cheese maker can become certified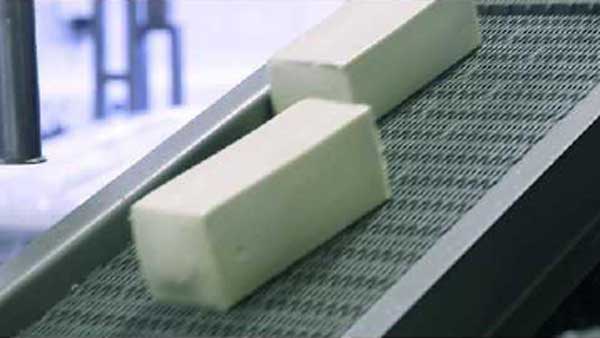 In the United States, the American Cheese Association is always looking for eager cheese lovers to join their association. Cheese makers are not required to become certified, but many feel it is an essential to prove their knowledge of food.
If you are a well-experienced cheese maker who wants to become certified, then you can. The ACS provides cheese professionals with the chance to become fully certified based on an individual's comprehensive cheese knowledge and service.
The exam is a maximum of 3 hours and participants are required to answer 150 multiple choice questions which include questions about general cheese knowledge, GMPs and core competencies. Currently, there is no Canadian certification equivalent available.
Cheese makers depend on their palate
Every batch of cheese is slightly different even if the same practices are carried out every single time. Small variances occur in a cow's diet, ultimately affecting the quality and taste of its milk. A trained cheese maker with a high attention for detail can determine cheese production problems simply by taste. Their superior palates can tell when a cheese has aged correctly and is ready for supermarket shelves. Some cheese makers milk their own animals just to acquire the perfect tasting milk!
Cheese makers sometimes take care of animals
It is not uncommon for producers of specialty cheese stores to raise their own sheep, goats and cows. Many claim that this leads to superior quality cheese, as the milk can be used at its freshest. Taking the ingredients directly from the source allows the cheese maker to have total control of the cheese making process. This is the perfect job for someone who loves cheese and the chance to work with animals.
Cheese makers are observant, physically strong and can operate machinery
As with any occupation, there are certain sets of skills which will aid you better than others. For a cheese maker, these skills include:
Keen observation- Cheese makers need to be in tune with the cheeses they are making. Cheeses need to be inspected frequently to ensure the ripening process happens correctly. Minor differences can alert them to a problem so correction can be made quickly during the process. It is important to be able to tell minor differences between cheeses and what they mean.
Ability to stand for long periods of time- Although this isn't a skill per-say Much of a cheese maker's job takes place on their feet. Makers need to be comfortable with bending, twisting, turning and other associated actions. So make sure your physically fit when starting this career!
Ability to operate machinery- Cheeses today typically rely on the use of machines and automation. For example, cheese curds are mixed in large vats where overhead mixers mix the curds. To make the cheese correctly (and in a safe manner) cheesemakers needs to be comfortable working with machinery and using automated machinery. Knowing how to operate machinery allows them to take leadership when operating the equipment and ensuring that everything is being made correctly.