Working with prospective and current post-secondary students from Mississauga First Nation as a post-secondary administrator, Denise Boyer-Payette sees first-hand the challenges young people face when trying to decide what education or career path to pursue.
With so many different options and routes available, it can be a tough decision to make. But the good news is there's help and guidance for Indigenous youth out there as they begin this exciting next phase of their life.
We recently chatted with Boyer-Payette about the role of mentorship, micro-credentials, job interview advice, and more!
The importance of mentorship
When you're looking for guidance in your professional life, a mentor can be a great resource.
A mentor is someone who teaches or gives help and advice to a less experienced (often younger) person. Mentorship provides an ongoing relationship as you progress throughout your career, as opposed to something like career counselling, which is more short-term.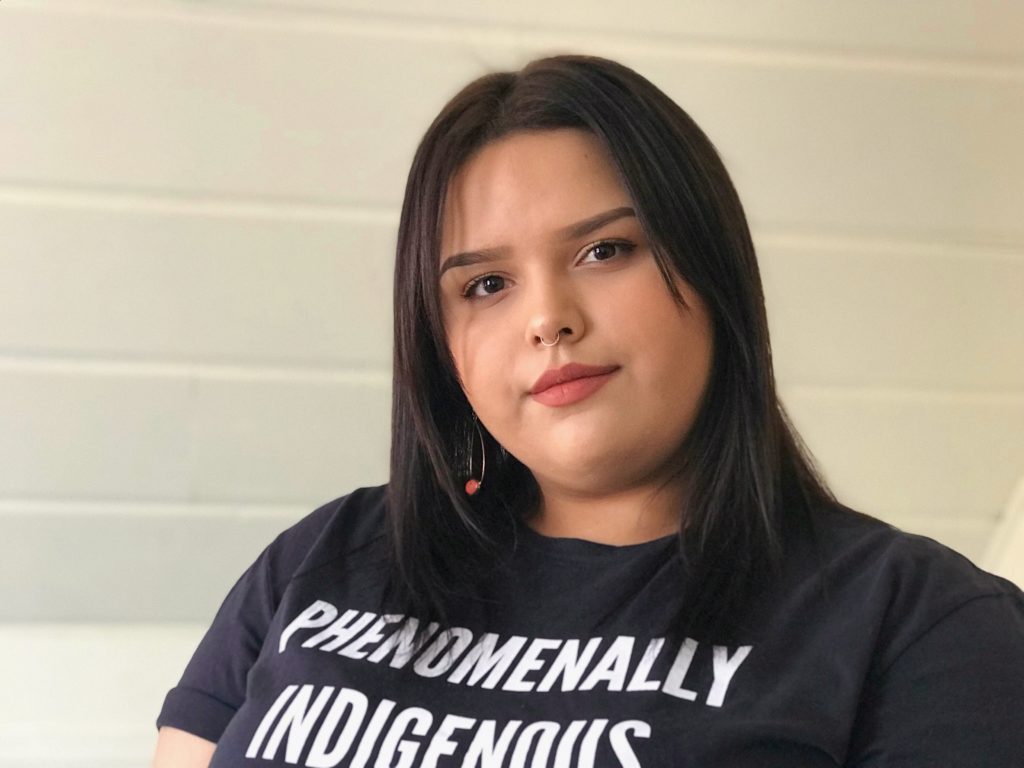 "Mentors play an important role due to the fact that you're speaking with someone who has their own first-hand experience," says Boyer-Payette. "You're sharing your ideas with someone who's already experienced something that you may or may not be interested in. I think that can help you in deciphering which path you should be going down."
There are lots of different ways to use and find mentors. Often, a mentor is someone who's working in your field of interest.
Boyer-Payette says Indigenous students can access mentorship and mentorship programs at their schools through Indigenous Counselling Services or Indigenous Student Services. If a student lives in a city, they can check out what career and employment training programs are available through their local community, tribal council, Indian friendship centre, and their local Indigenous health centres.
Some schools may also have a campus elder they can connect with.
"Youth-elder mentorship has its own value in our communities," says Boyer-Payette. "Because what you're looking for are people closer to the end of life, and then you're beginning that stage of learning and going off on your own. Building these relationships will empower youth to connect with family and community."
Role of micro-credential courses
When it comes to education and training, a lot of students default to post-secondary education programs. Though a college or university education is important, there are other, shorter, types of training students can take advantage of.
Micro-credentials can complement your degree and previous work experience while giving you a leg up in a specific field or industry.
"One of the best benefits of micro-credentials is that they're really job-specific. They will allow someone to learn something new and the exact skills for the industry they're going into," says Boyer-Payette. "Whereas a lot of post-secondary programs are broader and cover a larger array of skills training."
For example, the CareersNOW! Job Ready skills training gives you 14 free online courses specifically tailored for the food and beverage processing industry. The courses were curated by Food Processing Skills Canada specifically for CareersNOW! The course topics cover everything from soft skills to more industry-specific skills like allergens and industrial safety.
Upon the completion of each course, members get a nationally recognized certificate. Once they complete all 14 courses, you will receive a graduation package which includes an official transcript and program completion certificate to show employers you've successfully completed the training.
Another benefit of micro-credential courses is they are either low-cost or in the case of the CareersNOW! Job Ready skills training, free!
Some companies may also offer micro-credential courses and training to their employees. If you work for a company that does, Boyer-Payette recommends taking advantage of it.
"Say you're trying to get your foot in the door at a company and they offer a micro-credential program, it would just make sense to take the program they're offering instead of trying to find something outside of that realm," she says. "Because they'll probably take preference to someone who's trained on exactly how they want something to be done."
Advice on how to prepare for a job interview
No matter how many you've done, it's completely normal to be a little nervous before a job interview.
Boyer-Payette's advice? Do your research! Being knowledgeable about the company and the role you're applying for is important.
"Definitely things like reviewing job descriptions, understanding the company, and what they stand for," she says. "Speaking with someone who works there and hearing first-hand knowledge on what the day-to-day activities are can help answer questions in your interview."
Also, seek out resources in your school or community that can help you prepare.
"Check out employment and training centers that are local to you, because many of them do offer free job interview training or practice interviews," says Boyer-Payette.
Want more career tips and resources?
Sign up for a FREE CareersNOW! Jobseeker account!
As a CareersNOW! Jobseeker, you'll have access to free Job Ready skills training, online job fairs, mentorship sessions, and other resources to learn more about the exciting opportunities in Ontario Food and Beverage processing sector!