Welcome to the dynamic and flavourful world of Ontario's Food and Beverage Processing Sector.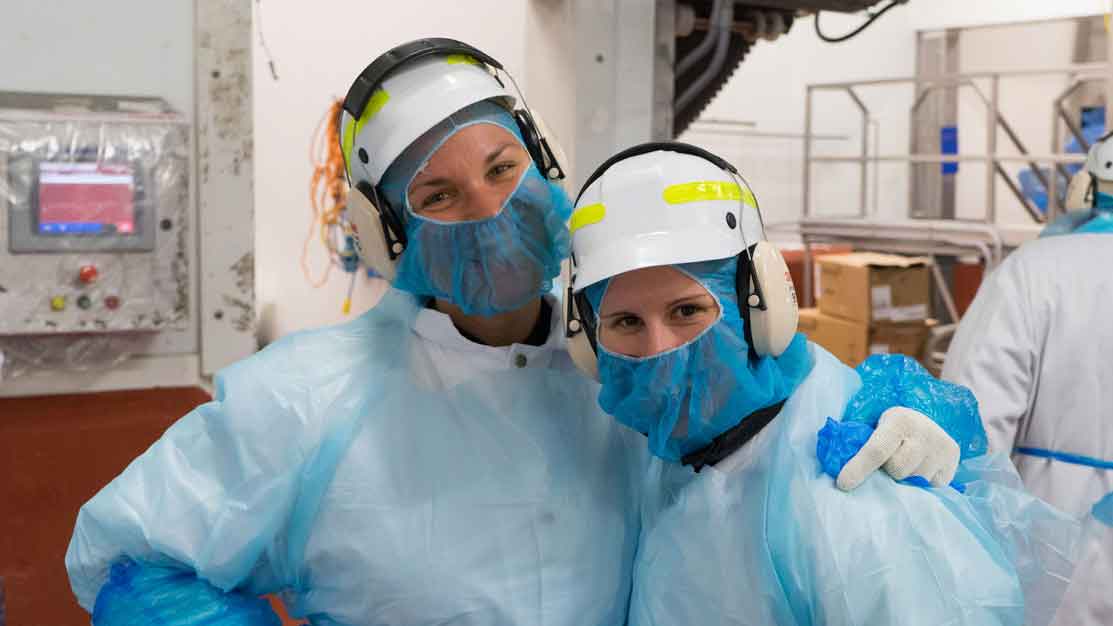 Ontario's Food and Beverage Processing sector is the largest manufacturing employer in the province, with more than 4,000 companies employing over 125,000 people. Working in this exciting sector provides the opportunity to craft culinary adventures and shape the way people engage with their daily meals. Our industry plays a pivotal role in nourishing Ontario, and the world, a mission that adds a meaningful dimension to our everyday work.
This bustling sector offers an exciting array of career opportunities. Whether you're drawn to the hands-on, fast-paced environment of frontline positions, or the critical precision of packaging and production roles, you will find a home in food and beverage processing. Perhaps the sophisticated orchestration of logistics, the innovative spirit of Research and Development, or the rigorous scrutiny of Quality Assurance, Regulatory Affairs, and Sanitation will draw your interest. Or maybe you will find your passion in Marketing, Finance or Sales. Whatever your calling may be, you will be an essential player.
Working in the Food and Beverage Processing Sector offers a promising career path with rapid progression and attractive compensation. You will learn, grow, and excel in an industry that values talent, dedication, and a keen sense of taste! You're not just taking a job; you're embarking on a career journey that will let you shape the future of food, one delicious bite at a time.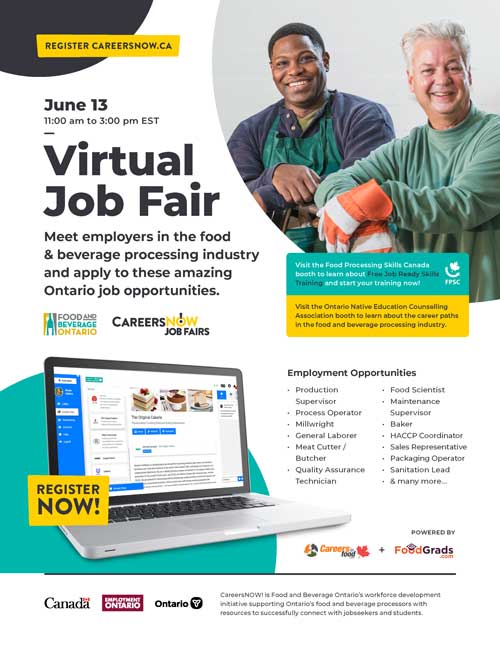 We invite you to explore the potential of this vibrant sector, to meet the organizations at the forefront of this industry, and to seize the opportunity to leave your mark on every pantry, refrigerator, and dining table.
Welcome to the CareersNOW! Virtual Job Fair – where your passion for food can become your profession. Here's to crafting delectable journeys and savouring career success!